Iberian Marbled White (Melanargia lachesis)
2021 photographs highlighted in yellow. Click on any photograph to go to an enlarged picture, or simply scroll down the page.
| | | |
| --- | --- | --- |
| | | |
| 20666_male?_Gard_12Jun10 | 25889_male_Gard_20Jun11 | 43583_male_Gard_30Jun17 |
| | | |
| 48448_male_Pyrénées-Orientales_13Jul21 | 43595_female_Gard_30Jun17 | 25873_male_Gard_20Jun11 |
| | | |
| 38405_male_Gard_11Jul15 | 48392_male?_Pyrénées-Orientales_12Jul21 | 48416_female?_Pyrénées-Orientales_13Jul21 |
| | | |
| 25800_female_Gard_19Jun11 | 25811_female_Gard_19Jun11 | 25842_female_Gard_20Jun11 |
A principally Iberian species whose distribution extends eastwards along the southern areas of France, to about Avignon. I first saw lachesis in 2010 near Nîmes at a location I had been told about, and was at about the furthest eastern end of its distribution. There were maybe ten flying there, in company with the Marbled White (M. galathea) from which it is easily distinguishable because of the increased whiteness of lachesis both on the upperside and underside.

It seemed rather nervous and difficult to approach, but maybe these were freshly emerged, at the start of their flight period, and just highly active.

Revisiting the site in 2011, lachesis was flying in good numbers, counted in hundreds, but, curiously, galathea was not present. In 2015 a further visit to the same site in mid-July on a day when it was 37C (and still 36C at 20.00) only about ten butterflies were seen in total and they were all hiding in the shade. Only 38405 ventured out to do a bit of nectaring. On passing through the same site in 2017, lachesis was encouragingly still present in good numbers, and the intermittent cloudy spells afforded an opportunity to get some upperside shots.
| | | | |
| --- | --- | --- | --- |
| ref | sex | observations | alt. m |
| 20666 | M | this may well be a male based on its pose and slightly closer match to the markings as shown in T&L (not always a good method of determining sex). | 60 |
| 25889 | M | This is clearly a male based on body shape. Its strange behaviour on the ground is explained by the fact that it had been in the clutches of a crab spider from which I rescued it. It appeared unharmed when I placed it on the ground, but it soon transpired that the poison had already taken effect and a minute or two later it was dead. | 60 |
| 43583 | M | a male, I believe, mainly on the basis of the slightly lighter markings in the upf discal area, and the purer white colouring. | 60 |
| 48448 | M | a male, based on body shape. I suspect it had just emerged as the wings appeared soft and the pose suggested a wing-drying position. | 1590 |
| 43595 | F | a female on the basis of the body shape, the heavier upf discal markings and the slightly yellow tinge to the white. | 60 |
| 25873 | M | a male underside, very white by contrast with the creamy-yellow females. | 60 |
| 38405 | M | a male, toward the end of the flight period as the wing damage testifies. | 60 |
| 48392 | M? | a higher altitude male, probably a male based on the whiteness of the underside, whereas the female (see 48416 below) often has a slight yellowish tinge. | 1360 |
| 48416 | F? | the yellowish tinge here appears to suggest that 48416 is a female. it looks like an aberration but in fact a large section of the hindwing is missing. | 1590 |
| 25800 | F | a female underside, a delicate pale beige. | 60 |
| 25811 | F | a female underside, very faintly marked and washed over beige. | 60 |
| 25842 | F | a female, the discal markings in the cell region being distinctly different to the others on this page where the discal line reduces to a single thin line. | 60 |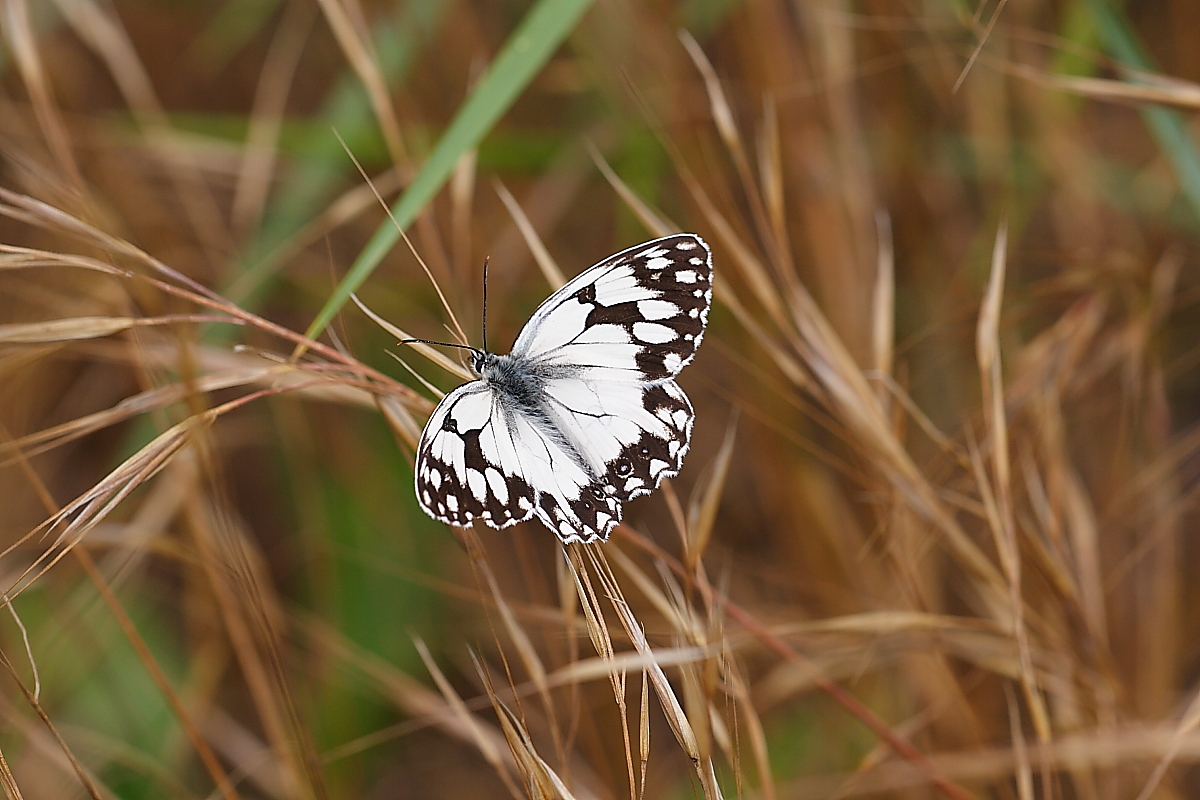 48448_male_Pyrénées-Orientales_13Jul21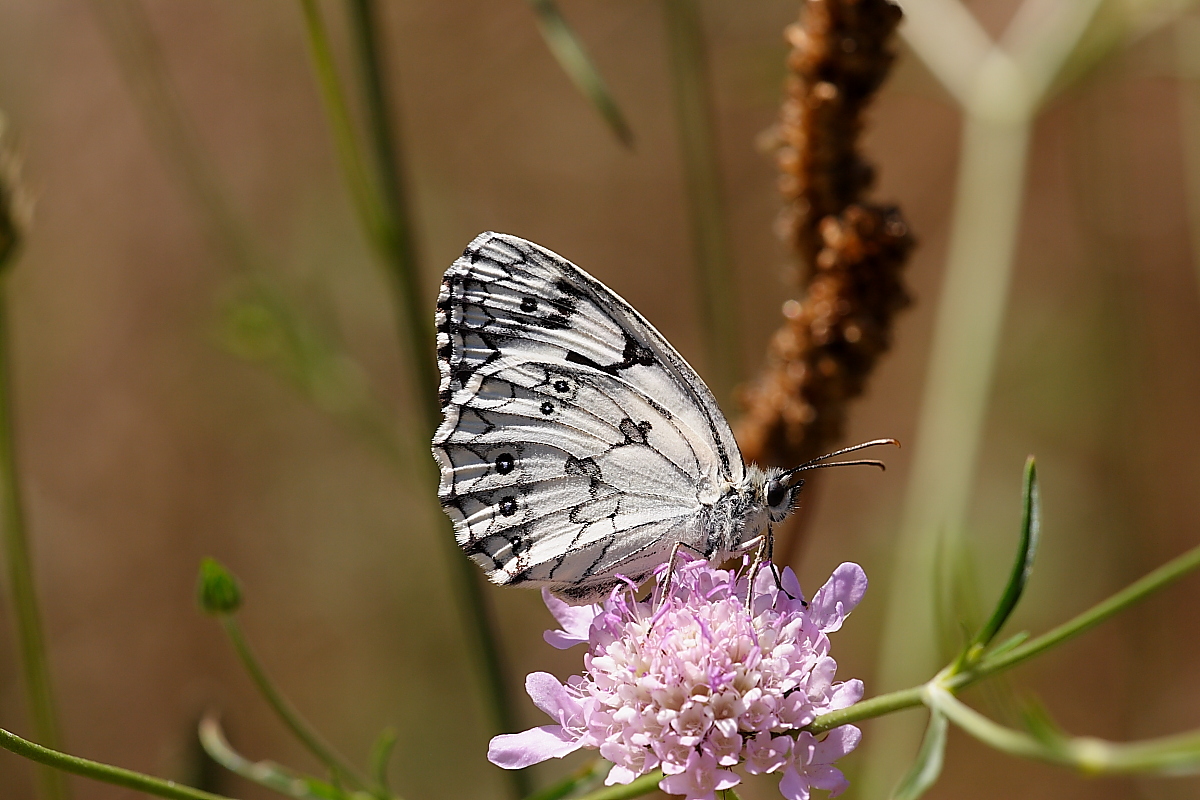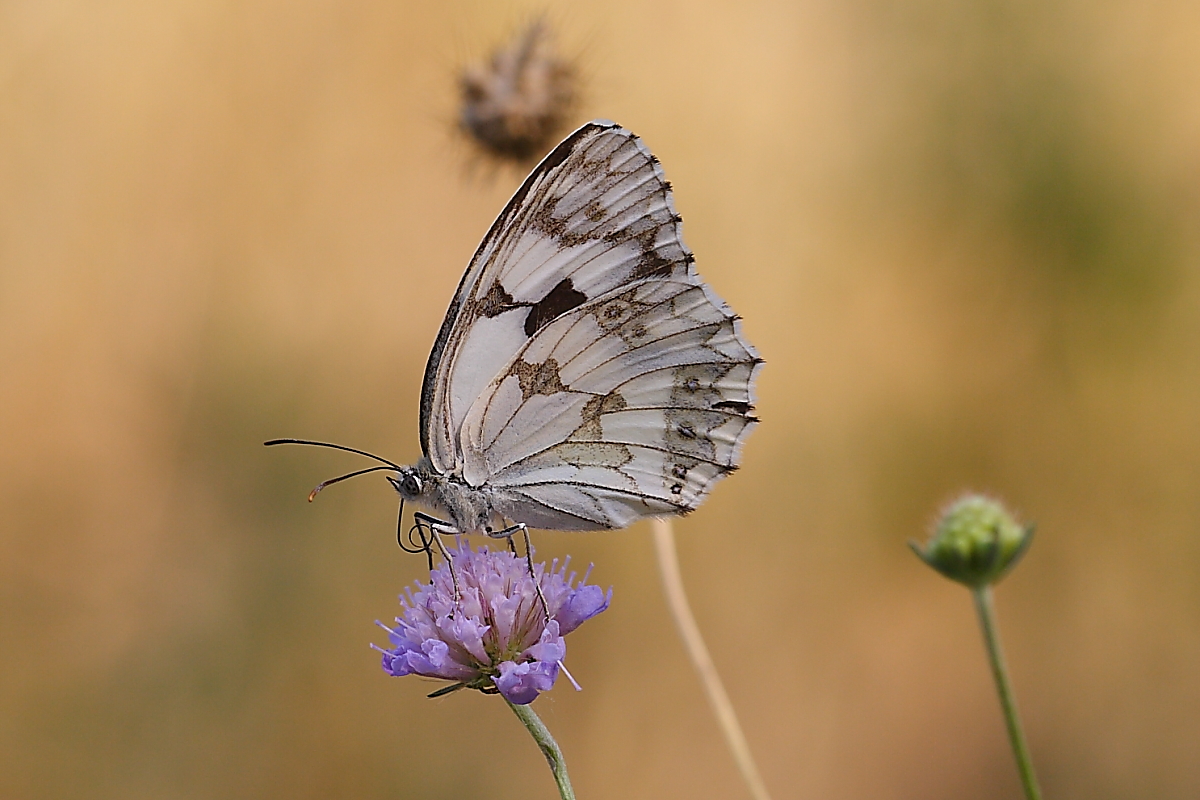 48392_male?_Pyrénées-Orientales_12Jul21
48416_female?_Pyrénées-Orientales_13Jul21