Gavarnie ringlet (Erebia gorgone)
2021 photographs highlighted in yellow. Click on any photograph to go to an enlarged picture, or simply scroll down the page.
| | | |
| --- | --- | --- |
| | | |
| 38836_male_Hautes-Pyrénées_21Jul15 | 38849_male_Hautes-Pyrénées_21Jul15 | 38861_male_Hautes-Pyrénées_21Jul15 |
| | | |
| 38883_male_Hautes-Pyrénées_22Jul15 | 43984_male_Hautes-Pyrénées_08Jul17 | 38785_female_Hautes-Pyrénées_21Jul15 |
| | | |
| 38825_male_Hautes-Pyrénées_21Jul15 | 38778_female_Hautes-Pyrénées_21Jul15 | |
This is a rather localised species of the high Pyrénées, occurring on both the French and Spanish sides of the border. It is a high altitude species, although T&L quotes its range as being 1500m-2450m, but I rather suspect it generally flies above 2000m. The male is characterised by the deep red of the upf post-discal bands which are poorly contrasted with the dark brown background colour. The female has lighter bands and usually better developed ocelli.

The male unh is rather dull with little contrast across the discal line. The female underside is lighter and the bands are much better contrasted.

However, my experience is based on a visit to two locations where gorgone was reasonably numerous.
| | | | |
| --- | --- | --- | --- |
| ref | sex | observations | alt. m |
| 38836 | M | a male, quite close to the T&L illustration. | 2070 |
| 38849 | M | a male, with the post-discal bands on the upf and uph clearly dissected at the veins, especially on the uph. The pupils of the ocelli are very bright. | 2070 |
| 38861 | M | a male, with a rather diffuse upf post-discal band. | 2070 |
| 38883 | M | a male, with what appears to be a non-typical upf post-discal band that is rather well defined and square, with a constriction at s3. The pupils are very bright. However, I think it has be gorgone. | 2120 |
| 43984 | M | a male, rather fresher as it was from earlier in the flight period. | 2070 |
| 38785 | F | a female upperside, one of the few I saw. The ocelli are large and bright and in s2-s5, whereas T&L shows it as having ocelli in s4 and s5 only. | 2070 |
| 38825 | M | a male underside, very dark and dull with little contrast across the discal line, which seems typical for this species. | 2070 |
| 38778 | F | a rather angled shot of a female underside, but at least it shows the greater definition and contrast across the discal line. | 2070 |
38836_male_Hautes-Pyrénées_21Jul15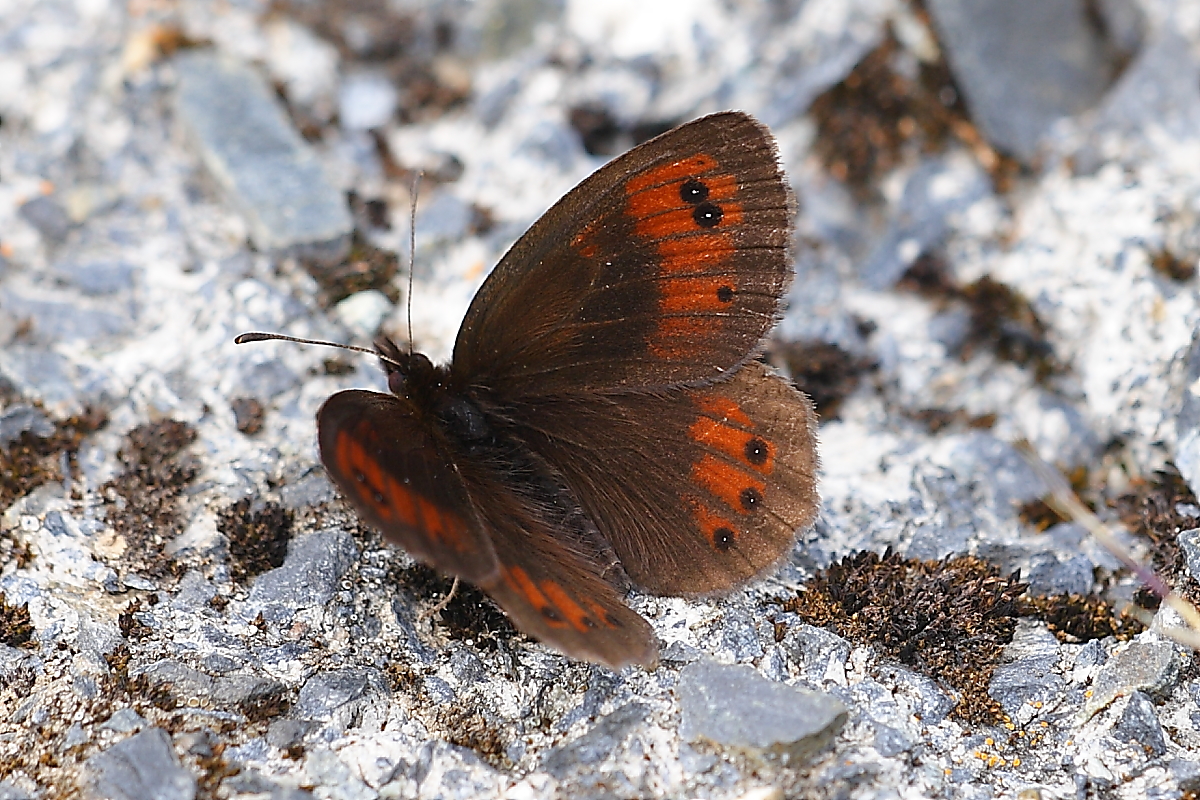 38849_male_Hautes-Pyrénées_21Jul15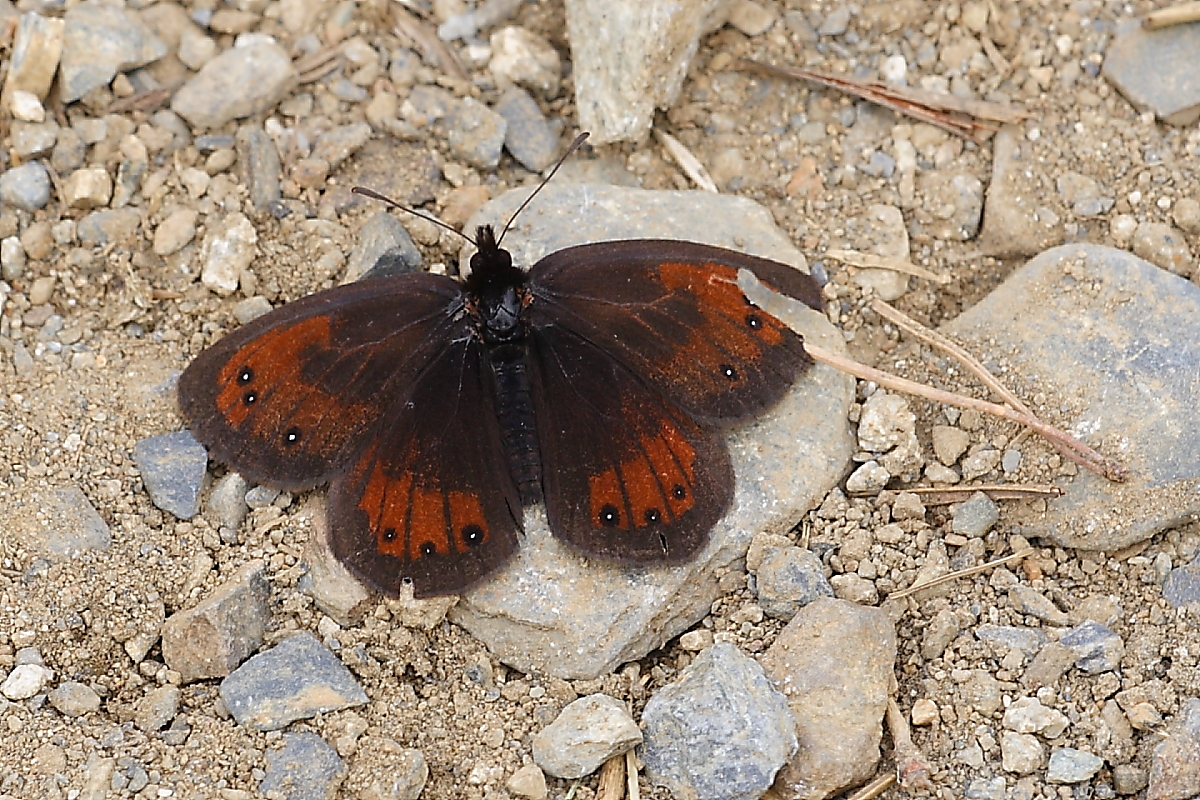 38861_male_Hautes-Pyrénées_21Jul15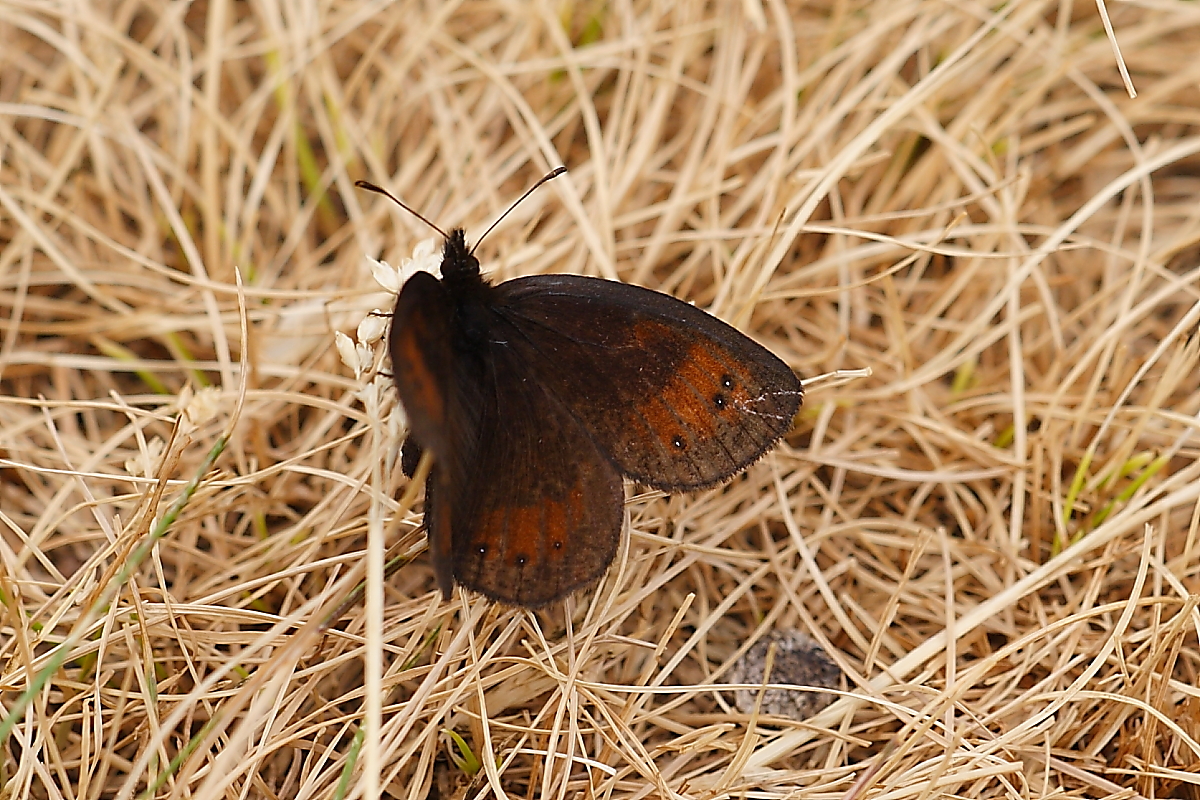 38883_male_Hautes-Pyrénées_22Jul15
43984_male_Hautes-Pyrénées_08Jul17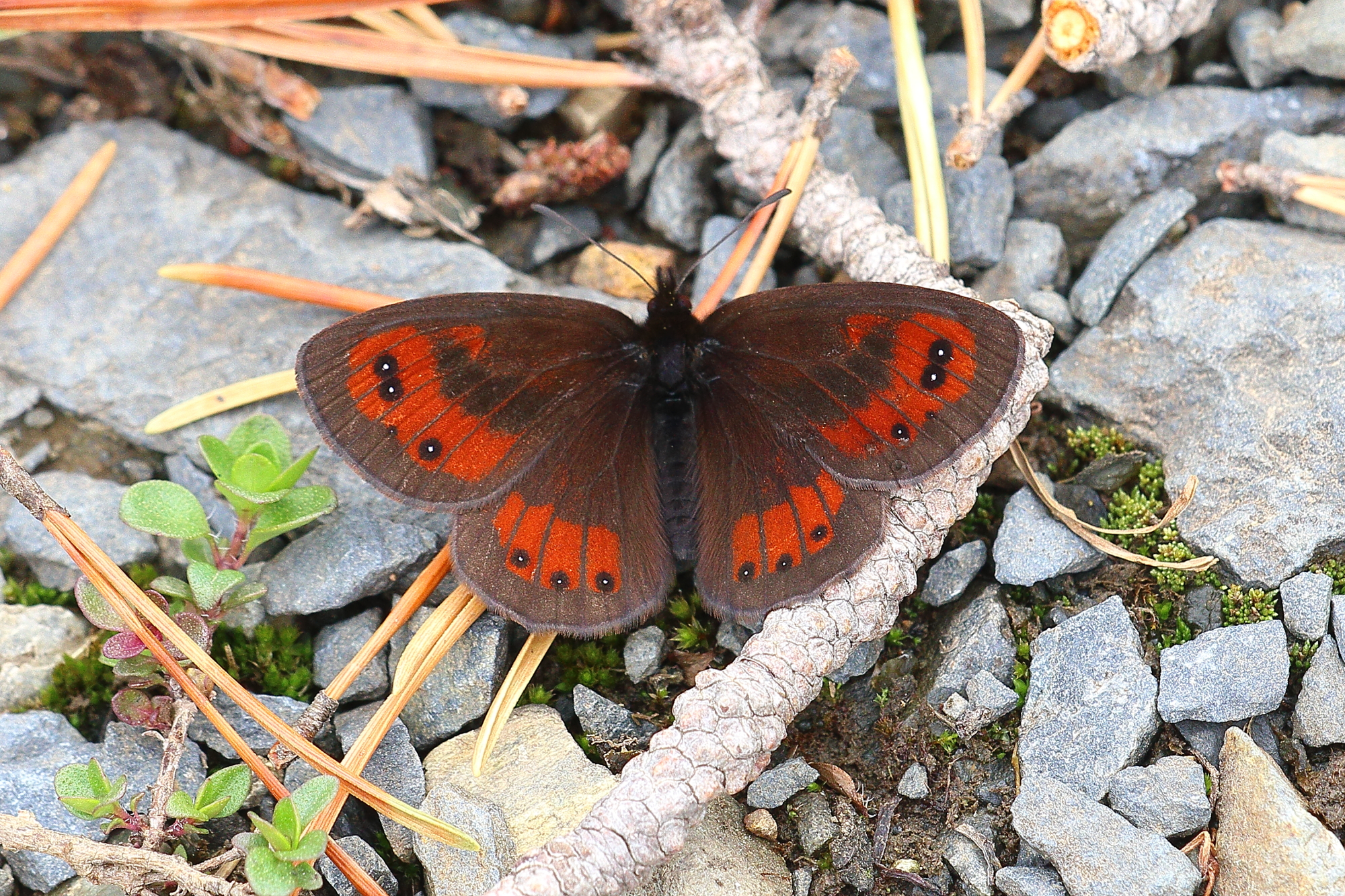 38785_female_Hautes-Pyrénées_21Jul15
38825_male_Hautes-Pyrénées_21Jul15
38778_female_Hautes-Pyrénées_21Jul15