Chequered Skipper (Carterocephalus palaemon)
2019 photographs highlighted in yellow. Click on any photograph to go to an enlarged picture, or simply scroll down the page.
| | | |
| --- | --- | --- |
| | | |
| 12576_male_Isère_10Jul08 | 32660_male_Nièvre_14Jun13 | 35143_male_Alpes-de-Haute-Provence_1Jun14 |
| | | |
| 35146_male_Alpes-de-Haute-Provence_1Jun14 | 41960_male_Savoie_24Jul16 | 35141_male_Alpes-de-Haute-Provence_1Jun14 |
| | | |
| 12425_male_Isère_10Jul08 | | |
The highlight of an otherwise disappointing trip (from a butterfly perspective) to the Pyrénées in 2004 was that palaemon was seen in five different locations. It is not uncommon in eastern central France, I find, but they tend to be rather sedentary and hard to spot.

In 2005, I chanced upon a thriving colony in Ain, where maybe as many as fifteen individuals could be counted. Their "buzzy" flight makes them harder to track than most skippers. The colouration varies quite significantly.

Since then, I have found them fairly regularly at most locations in eastern France, and in one location in the Alpes-de-Haute-Provence where there have only been two previous records in that département. I revisited this site in 2014 and there were several individuals seen flying there, indicating that it was (and hopefully still is) quite a healthy colony.

It is usually a species of medium altitudes (around 1000m) but 41960 was seen at 1830m, whereas the books say the maximum altitude is 1800m. Although this is broadly within that range, it indicates that that the altitude ranges should not be taken literally.
| | | | |
| --- | --- | --- | --- |
| ref | sex | observations | alt. m |
| 12576 | M | typically orange. | 1120 |
| 32660 | M | a slightly worn male seen in the cold and boggy region of the Morvan in central France. | 620 |
| 35143 | M | a rather orange male, especially on the forewing. The extent of the orange suggests that this specimen could be considered as an aberration. | 1100 |
| 35146 | M | a very typical, fresh male. | 1100 |
| 41960 | M | a high altitude male, with slightly darker markings (or less orange), perhaps an altitude effect. | 1830 |
| 35141 | M | an underside view, the photograph having been rotated through 180 degrees for convenience. This is probably the underside of 35146. | 1100 |
| 12425 | M | a nice view of the underside. | 1120 |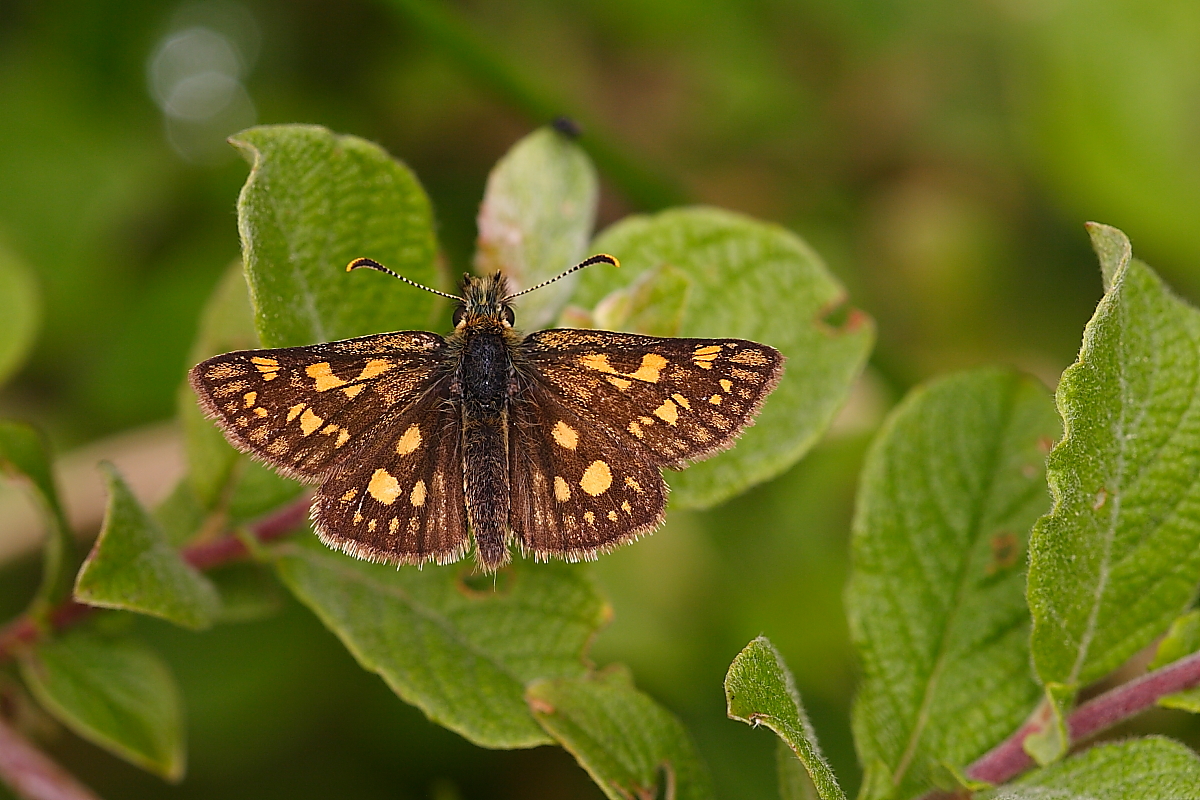 35143_male_Alpes-de-Haute-Provence_1Jun14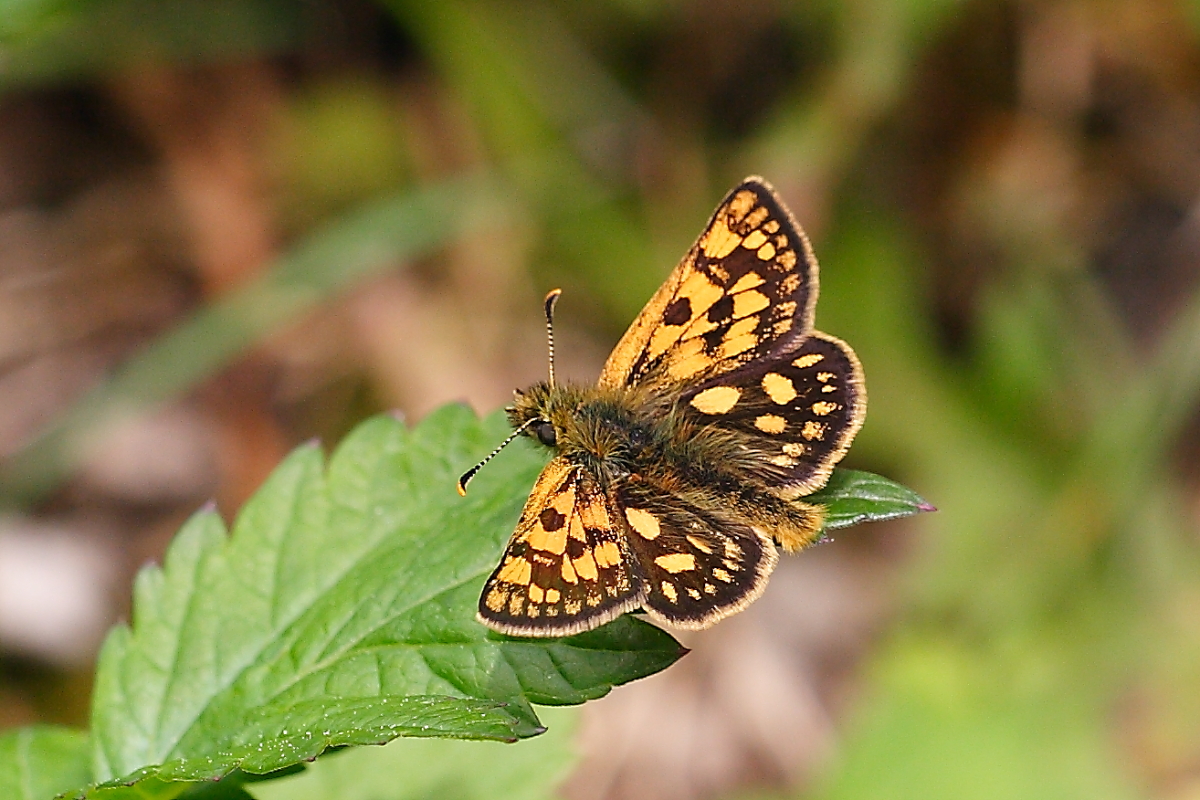 35146_male_Alpes-de-Haute-Provence_1Jun14
35141_male_Alpes-de-Haute-Provence_1Jun14